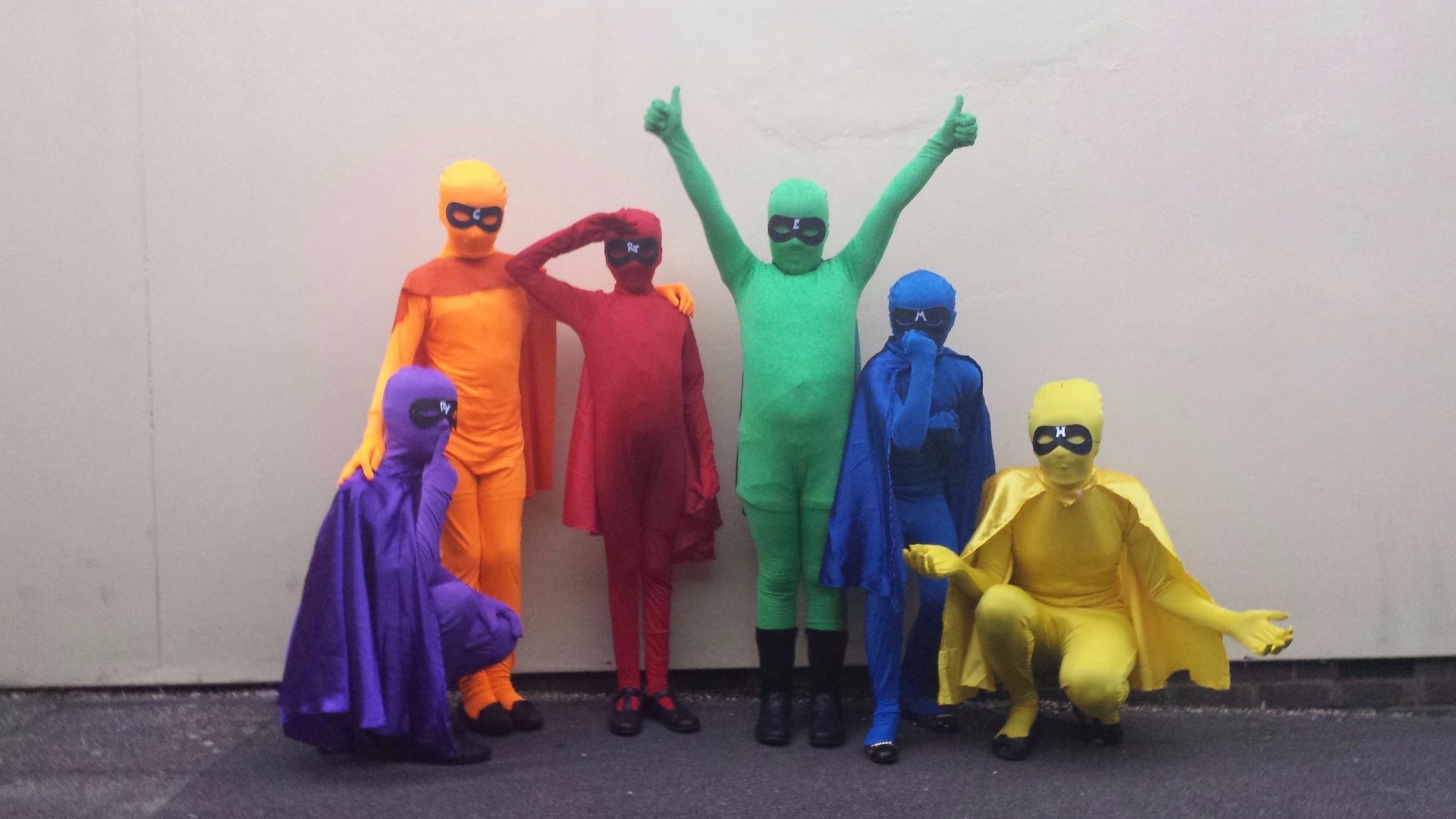 table test
The following Year 4 tasks are designed to be completed in the child's new home learning draft book, plain paper or they can be computer documents. Please keep records of any work completed, as we would like your child to bring in any finished work (to show their teacher) on their return to school. If you child has forgotten any login details, please email our ICT Technician Lynne Tandy: L.TANDY@HERNEJUNIOR.COM
Don't forget we would love to see photos or evidence of the work you have been doing! You can drop us an email (listed below) or share them on J2e. (Click here for a how to video.) Or, if your teacher has Dojo send us a photo!
Week Commencing 29th June 2020
Monday 29th
Tuesday 30th
Wednesday 1st
Thursday 2nd
Friday 3rd
Remember, the word of the day has been left blank so you can choose your own "Word of the Day"

Our theme for this week.

This week we have provided lots of different activities for you to choose from. For most activities you can choose which animal you would like to learn about. You can choose to do the same animal all week or you can choose a different animal each day!

Maths

Below is a selection of animal themed maths activities. If you are unable to access any of these worksheets for any reason, please carry on with the Target Your Maths book. This week work through…

Page 4 Place Value (Answers page 1) Page 5 Ordering & comparing numbers using < = > (Answers page 1 & 2)

Page 12 & 13 Roman Numerals (Answers page 3) Page 23 Column Addition(Answers page 5)

Page 24 Column Subtraction (Answers page 5) or...

(Click link above)

(This activity can be broken into sections and could last a few days. This is an open ended investigation and as a result has no set answers.)

Helpful Hint!

Remember cm² refers to the area.

E.g. the café is 4cm x 3cm

To work out the building cost.

4x3 = 12

So, 12x£10 = £120

As it is £10 per 1cm².

You will also need to use your Addition and Subtraction skills!

Remember to lay your work out carefully.

For a reminder on column method see the links in "Other Helpful Resources"

Alternatively, complete this code breaking activity!

Carry on with your Design a Zoo from yesterday.

Alternatively, complete this worksheet on budgeting for a cat!

Also, if you would like to do a Dot to Dot, click these two links.

Horse

(Click link above)

A Zoologist collected some data on a selection of African Animals can you help him sort it out.

You will have to use you knowledge of bar charts and converting cm & m.

(This may take a couple of sessions.)

Or, complete this animal grid reference sheet.

Click here here for a reminder on how to read grid references.

Carry on with your Design a Zoo.

Or, carry on with your African Animals work from yesterday.

Alternatively, Complete this worksheet, Buying a pet.

You have a certain amount of money to buy a pet. Complete the worksheet to see which one you can afford.

Time to finish off any of the worksheets from this week that are unfinished.

Literacy

Choose an animal you would like to learn more about, it can be a wild animal or a domestic animal.

Draw the animal and then around the outside label features of the animal.

Click here for a useful website to learn about animals.

Think about labelling the parts of the animal and its defining characteristics. (What it looks like.)

Also, think about why animals have certain features.

E.g. Zebras have stripes to help them camouflage.

Lima's have tails to help them balance.

Birds have beaks to probe for food etc.

Then label other facts about the animal, e.g carnivore, swimmer, able to fly, lives in a group etc.

Literacy

Using the animal and work you completed yesterday, write a paragraph about the animal.

Remember to describe the animal using adjectives and tell the reader about its behaviour.

You can also include any other interesting facts about the animal.

Click here for a useful website to learn about animals.

Literacy

You can carry on with the same animal or choose a different animal today.

Preferably an endangered animal.

Today we are going to look at the environments animals live in. Are there any environmental issues facing your animal? Does it need protection?

Today you can either create an informative poster which highlights the issues faced by the animal and makes a request to save the animal.

Or, you can write sentences telling the reader about the issues faced.

Click here for information about endangered animals.

Click here for a useful website to learn about animals.

Literacy

You can choose to do today's lesson with an animal you have already learnt about or a new one.

You are going to plan a story that centres around your animal.

Think about:

Where is it set?
Who are the characters?
What are they doing?
What problem do they face? (Bad thing happens.)
How is the problem resolved?
How does the story end?

You can choose to do you plan as a story map – with pictures (with arrows leading to the next key part), or a storyboard (a bit like a comic), or write out notes answering the key questions.

Don't forget to label your pictures or plan with key words you wish to use.

Think about:

Adjectives
Feelings
Thoughts
Actions
Sense Words
Sentence Starters

Literacy

Today you will write up your story using your plan from yesterday!

Please remember to use your plan – we know what you are like!

You can write it in your exercise book or on J2e.

National Sports Week!

We have been awarded the Youth Trust Certificate of Recognition for our engagement with, and participation in, sporting and physical activities. It would be fantastic if as many children as possible could take part in the activities listed below which have been devised by our Schools Games Organisers. There is a different one for each day of the week, each with two levels of difficulty. Challenges should be done between 9am and 3pm if possible – please send your results (sheet provided in one of the files below) in order to earn a point for Herne Junior School. Please sent results to: jenniferlknight9@gmail.com or amy.rodger@solent.ac.uk

Spin the bottle warm up.png

Move it Monday.png
Try it Tuesday-3.png
Work it Wednesday.png
Train it Thursday-5.png
Friday Finisher-3.png
Daily Challenges Results

Art

Create your own animal from your imagination.

It can have any features of any animal or be completely unique and new.

You can draw your animal; create your animal out of things found outside, use clay, lego or any other medium you choose.

Science

Exploring habitats

Focusing on either the same animal or a different one.

Find out about its habitat, where it lives. (Click the picture for a helpful website.)

What is the land or sea like?

What is the climate like?

Are there any dangers?

Where does it live in the habitat?

What does it eat?

Find out as much as you can about the animal.

You can choose to present your work in any way.

Create a poster.

Create a informative video.

Draw a picture.

Make a homemade version of the habitat etc.

PDL

Healthy Sleep habits.

Read this power point and use these resources to learn all about why sleep is important.

Then, find out about the sleep patterns of an animal of your choosing.

How are its sleep patterns different to ours?

Music

The Carnival of the Animals, by Camille Saint –Saens.

Read this power point and listen to the piece of music. (Please view full screen and "enable editing & enable content" to access video.)

Or, click here to view the piece of music.

Can you guess all the different animals that the music describes?

Alternatively, using your voice or things around your house can you create a piece of music that describes an animal?

Free Choice!

You have learnt a lot this week about animals.

You can use this session to carry on finding out and thing you would like about any animal and present it in any way you like.

Alternatively,

It's Friday afternoon, you have worked so well this week, why not curl up somewhere comfy, with a good book, (maybe about animals) and read quietly.
Week Commencing 6th July 2020 (Under Construction)
Monday 6th
Tuesday 7th
Wednesday 8th
Thursday 9th
Friday 10th

Morning Work

Answers

Morning Work

Answers

Morning Work

Answers

Morning Work

Answers

Morning Work

Answers

This week our theme is "Our Planet"

We will think about how we as humans can help protect and save the planet from many issues faced around the world on a daily basis.

We have planned a range of activities for you to choose from. Each day focuses on a different issue.

Our Oceans

Watch this video produced by the BBC linked to the series "Blue Planet" that aired a couple of years ago.

As you watch the video, make notes on any interesting points you hear.

The video will also ask you to join in.

Here are the resources to join in. (You don't have too.)

Resource 1 - Oceans

Resource 2 - Recycling

Resource 3 - Reduce, Reuse & Recycle

Today create a poster that will inspire people to help SAVE THE OCEANS!

It must include:

Pictures
Key facts/issues
How we can help

If you would like more information on the oceans, click here for an informative power point.

Habitats

From this list of habitats listed below, you can choose to study one or as many as you wish.

Learn why these habitats are important and the dangers they face. (Read the PPT in normal view to see the notes attached to each slide.)

(PDF's contain facts.)

Once you have learnt all about the dangers different habitats face. You can choose to present this information in any way you like.

(Remember to think about why these habitats are important and how we can help protect them.)

You can:

Write an informative paragraph explaining the dangers faced and how we can help.
Create an informative poster.
Make a Documentary style video.
Write a letter to someone in authority asking for help.
Make a power point.

Recycling

Read through this power point about the importance of recycling.

For today's activity you can choose from:

An Acrostic Poem to remind people to recycle.
(What is an Acrostic poem? Click here to find out.)
A letter from the point of view of Morris, reminding people not to litter. (Click the link for differentiated worksheets.)
Complete one of these differentiated comprehensions all about recycling. (Answers provided.)
Create a poster to remind people to Reduce, Reuse and Recycle!

Endangered Animals

Read this PDF which teaches you all about endangered animals. (Hopefully you remember some things from last week!)

Play this "Guess the animal game." (Must be played FULL SCREEN to hide answers.)

You can choose to focus on one or more endangered animal/s.

For today's activities choose from:

Carbon Footprint

Many things we do day to day contribute to the world's carbon footprint.

Read this power point explaining carbon footprints.

Then go onto this website to calculate your own carbon footprint.

Today's activities.

Write an informative paragraph explaining what carbon footprints mean and why it is important to reduce it.
Create a poster showing everything you will do to help reduce your carbon footprint.
Make a list of things you will change.

You will look at this again in year 5, it will be interesting to compare your carbon footprint from now to when you are in year 5.

Maths

Below is a selection of environmental themed maths activities.

If you are unable to access any of these worksheets for any reason, please carry on with the Target Your Maths book.

This week work through…

Mental +/- page 16 (answers page 4)

Written Subtraction page 25 (answers page 5)

Addition pyramids page 30 (answers page 6)

Multiplying 3 numbers together page 45 (answers page 9)

Perimeter 2 page 96 (answers page 19)

Maths

Choose from these activities today.

Turtles of South Africa – Colour by numbers.

Crack the Code for

Under the Sea. Can you solve the hidden words?

Maths

Lost in the forest! Can you help the friends break the code to unlock the phone, to help them escape the forest?

There are 3 levels to choose from. (Try to challenge yourself!)

Tricky Lost In The Forest

Trickier Lost In The Forest

Trickiest Lost In The Forest.

otherwise answers will be revealed.)

Maths

Choose from:

Messy Magpie's subtraction colouring sheet.

Tally your trash and pictogram.

Answers provided

Maths

The Monkey's have escaped the Zoo but who is to blame! Solve the clues to find out who did the crime!

Answers provided.

Maths

You can choose to finish off any activities from the week that you have not completed.

Art

Inspired by the video this morning we would like you to create your own "Plastic Sea Creature Sculpture" to help reflect the damage plastic is doing to our oceans.

You can use any clean plastic you can find.

Or, love learning about what is "Under the Sea"

Read this power point about the layers of the oceans.

Then complete this differentiated (3 ways) worksheet identifying which sea creatures live in the different layers.

Science & D.T

Think about the habitats in your back garden or local park. Is there anything you could do to help protect them?

You could:

create a bug house to protect the bugs.
Grow a wild flower section to help the bees and pollination.
Create a bird feeder or bath.
Go pond dipping (You MUST take an adult with you, Safety first!) and make a record of all the wildlife you find in the pond.
Think about, your habits and how they might affect the habitats – is there a change you could make?
Put out fresh water for animals.

Or any other idea you might have to help the habitats.

Science

Let's go on a scavenger hunt!

Click here for the scavenger hunt sheet.

Go around you house and see if you can find as many as these labels as you can!

Click the pictures for definitions of each label.

Think about: What are the best labels we want to see? What are the worst?

Do you have more of one than another?

Are there any changes you could make?

Science

Create your own Top Trump card game based on endangered animals.

Think about including the headings:

Population
Height or Length
Weight
Life expectancy
Habitat loss.

Or, choose to do some mindful colouring, click here for templates.

Or, draw a picture of your own, check out how to draw videos on youtube! They're Great!

Reflection

Look back over the past week and all the issues our planet and our lives face.

Use this summary sheet to draw and write down 5 things you will change to help our planet.

Free choice.

Is there anything else you would like to learn about or explore?

Mindfulness
Mindfulness
Mindfulness
Mindfulness
Mindfulness
Other Helpful Resources
Previous Timetables

Booklet

Home-Learning Pack Booklet Answers (for parents)

Spelling

If you are in need of some trickier spellings; see the National Curriculum's Year 3 & 4 spelling list.

Click here.

Reading

Take the opportunity sign-up and use these amazing reading library resources (a number of free audio and e-books available).

ePlatform by Wheelers (connecting to our school library service) Children can sign in using the same log-in as Education City

The Magician's Nephew Chapter 7, parts 1 and 2.

Chapter 8, parts 1 & 2

Chapter 9

Mindfulness

Try Yoga - there are free videos to access on Youtube.

Pinterest - search for Zentangles or other art projects; they are an excellent way to relax.

PE

Check out Dan the Skipping Man for daily skipping lessons https://www.instagram.com/dantheskippingman/

Joe Wicks is making daily live videos at 9am to keep children fit and healthy whilst in isolation. Link to his YouTube page here

Follow the Hampshire School Games Organisers who has set up daily challenges for the children to participate in.

Twitter: @HampshireSGO

Facebook: @HampshireSGO or search Hampshire SGO's

You are invited to edit the following document:

​

Week two Primary Physical Challenge

Wk 3 Primary Physical Activity…

Week 4 - Primary Challenge Final.docx

Wk 5 Primary Physical Activity…

CLASS OR SCHOOL RESULTS TABLE.xlsx

Wk 6 Primary Physical Activity

Week 7 - Sports Mark May.docx

Week 8 Primary Challenge

Week 9 - Sports Mark May.docx

Try this Triple Jump challenge!

CM Sport Challenges!

https://app.box.com/s/a8yc4opfx9uctlgl98ga8yzgqjpyrfpy

(Click download on the link to view.)

Other useful websites:

https://www.nhs.uk/change4life/activities

https://www.bbc.co.uk/teach/supermovers

https://m.youtube.com/user/CosmicKidsYoga

https://pe-coordinator.co.uk/home-fitness/?fbclid=IwAR1ADVVKfvrkWGsbJjpj49L2-2IFLhIXn-R4PrVsel_Bb-h1fF23ASFwOcc

Dance! With Darcy Bussel https://twitter.com/diversedancemix/status/1241098264373592065

​

Recommended APPS & websites

Your child has a free account for this site; it has many games, videos and exercises to work through.

Doodlemaths website or APP (see school newsletter for details). We will add content to the APP as extras, and monitor pupil progress through this.

BBC Revisewise is a great website, featuring all subject areas

Other

Check out the BBC 10 pieces Website for daily music lessons. (Click the link below.)

Check out this music PPT to learn about the musical dimensions!

Click here for Out of the Ark Songs https://www.outoftheark.co.uk/ootam-at-home/

Click here for a range of activities from Hampshire Music Hub

http://hantsmusic.org.uk/makemusic/ (password: musicfun)

PRACTICAL IDEAS Booklet

​

Take part in this years RSPB challenge for families. Click below for more information

https://www.rspb.org.uk/fun-and-learning/for-families/family-wild-challenge/

​

Don't forget to check out BBC bitesize! https://www.bbc.co.uk/bitesize/dailylessons They will be hosting lessons from Sir David Attenborough , Brian Cox and many others!

Maths

Gareth Metcalfe (Mrs Tigwell's maths hero) is completing daily maths videos - link here

Maths with Carol Vorderman www.themathsfactor.com

Need a reminder on how to use the written methods for + - x ÷

Addition Subtraction Multiplication Division - remainders, no remainders

English

English with David Walliams www.theworldofdavidwilliams.com/elevenses

SPAG definitions- a useful document explaining all the vocabulary we use in literacy.

Topic

Write a detailed instructions booklet about how to clean your teeth (use all the information you have learnt in science over the last half-term). Below are some resources to help.

https://www.bbc.co.uk/programmes/b00943ts/clips

https://www.bbc.co.uk/bitesize/topics/z27kng8/articles/zsp76yc

https://www.bbc.co.uk/bitesize/clips/z88dxnb

Create a WW2 factfile. They can present their information however they please (poster, information page, fact sheet, power point etc.) on a sheet of paper or on the computer. The below link will help with facts.

http://www.primaryhomeworkhelp.co.uk/Britain.html

https://www.ducksters.com/history/world_war_ii/

History with Dan Snow - https://tv.historyhit.com/signup/package (free for 30 days)

​

Cooking

Cook with Jamie Oliver - https://www.jamieoliver.com/features/category/get-kids-cooking/

​

Email

Below is a list of the year 4 Class Teacher's email addresses so you can send photos or any messages about your child's home learning to their class teacher. Please can you not use the emails more than once a week.

We all miss our classes very much and would love to see what they have been getting up to over the last couple of weeks.

Please remember messages should be directed parent to teacher.

Plum

p.garforth@hernejunior.com

s.lee@hernejunior.com

Palm

p.garforth@hernejunior.com

s.lee@hernejunior.com

Lime

c.morphew@hernejunior.com

Pear

j.meckiffe@hernejunior.com

t.knight@hernejunior.com
/_site/data/files/documents/year%204%20curriculum/FEB1E3C2DE815ABDDC1C2CA0B1745CDF.pdf