Year 5 Home Learning
Oak Academy Daily Lessons

Everyday 'Oak Academy' releases daily Year 5 lessons, including quizzes, videos and worksheets. These are perfect for Home-Learning.
Click the link HERE to see what lessons are scheduled today. All the lessons will be similar to the pitch and themes to the lessons we are teaching at Herne.
Lessons from the BBC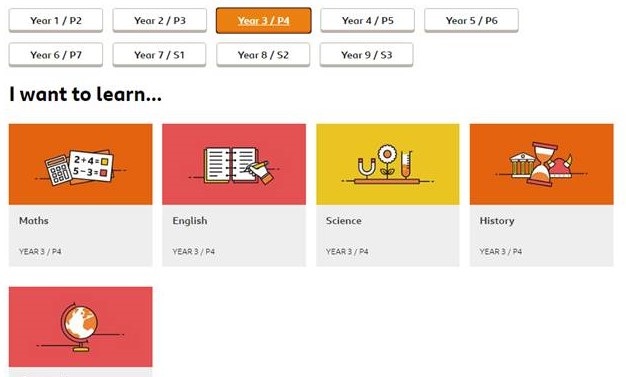 The BBC has a vast range of excellent lessons suitable for Year 5. The maths is inline with 'White Rose' the same maths scheme that we base our teaching on at Herne.
Click HERE to discover more.
Maths
Number and Place Value - the BBC have some good resources for this unit that we are currently covering in class.
Maths Mastery printable workbooks
Literacy
Year 5 English Lessons - the BBC have some fantastic lessons suitable for Year 5 English.
Liteacy Mastery printable worksbooks
Other subjects
Optional Summer Activities

Well done, you've made it! It's the summer holidays, a time for fun adventures and relaxing in the sun! (Don't forget your sun hats!)

But we know it can also feel like a long time off, especially as many of you have been home for a very long time already.

So we thought in order to help you get through the holidays we would provide a selection of activity booklets and ideas to keep you busy and keep that mind sharp, ready for September.

These are completely optional :)

Websites

Activities!

Mastery Booklets

Maths Activities &

Booklets

English Activities &

Booklets

Topic Ideas

(3 levels)
General Resources, Additional Activities and Links
Old Weekly Timetables
Growing and Changing

Powerpoint Part 1

Powerpoint Part 2

Easter Activities

Look at our Volcano Art project. We would love to see the results so please upload them to J2E or e-mail your teacher. It will be a competition!

Join in with the rainbow fun. Again please send us your pictures!

How about having a go at our Bake Off challenge.

Try some relaxing Mindfulness Bingo

Easter finger print art - how about making a card?

Here are some extra links for some Easter activities.

Maths

Help videos for our calculation methods

Subtraction, Long multiplication, Short division

DoodleMaths - If you have a login the website can be found here.

Carol Vorderman has made access to her site The Maths Factor free during the school closure.

English

David Walliams is releasing a free audiobook everyday at 11am. The link is on his main page here. The activities has lots of resources too. Well worth a look.

If you run out things to read check out the free ebooks here.

Audible have released free audio books for children whilst the schools are closed. No login needed.

Access free ebooks at eplatform by Wheelers (connecting to our school library service) Children can sign in using the same log-in as Education City

General Apps

Education City - Lots of general Maths, English, Science and Computing activities as well as Play Live facility to compete against friends.

J2E - Spelling and Times tables games. There are also simple animation, paint and writing apps within the JIT tab.

Other ideas

Joe Wicks is giving a daily PE lesson at 9. He also has lots of short workouts that can be accessed at any time. This is his channel.

Try some Yoga

Follow the Hampshire School Games Organisers who have set up daily challenges for the children to participate in.

Twitter: @HampshireSGO

Facebook: @HampshireSGO or search Hampshire SGO's

Contacting Teachers

Emails

Whilst we further investigate platforms for sharing pupils' work, we'd like to open up out teacher emails. This is an optional way that parents can send over examples of the work that their child has completed over the week. Please use the emails no more than once a week, but we would love to see what our classes have been working on and we hope this will motivate learners also. The children are welcome to put in their own message, however we ask that the email comes from the parent for safeguarding reasons. Any shared work may be added to our Home Learning Gallery (click here for examples that have been uploaded already)

Beech

c.castle@hernejunior.com

k.elliot-smith@hernejunior.com

Cedar
a.buckle@hernejunior.com
Maple

e.burgess@hernejunior.com

l.markham@hernejunior.com

Rowan
t.gore@hernejunior.com

Homework

We are continuing to make the homework(ready for next year!) and will upload it here every week. It could be a useful extra resource.

Special support sheet Support Reading

Booklets