Year 3 Home Learning
Herne Junior School has allocated two teachers to help support all the children who are having to learn at home.
Mrs Lee (S.Lee@hernejunior.com) and Mrs Marlow (L.Marlow@hernejunior.com) are both available to help and support all the families and pupils who need them through this difficult time. They are available to discuss any aspects of work that the children may be struggling with , listen to children read, deliver CGP workbooks (if digital devices are not accessible) and help motivate our young home-learners.
Below are a list of recommended resources we suggest parents use to support their children at home.
_________________________________________________________________________________
Oak Academy Daily Lessons

Everyday 'Oak Academy' releases daily Year 3 lessons, including quizzes, videos and worksheets. These are perfect for Home-Learning.
Click the link HERE to see what lessons are scheduled today. All the lessons will be similar to the pitch and themes to the lessons we are teaching at Herne. They include all subjects of the Year 3 curriculum.
________________________________________________________________________________________________________
Lessons from the BBC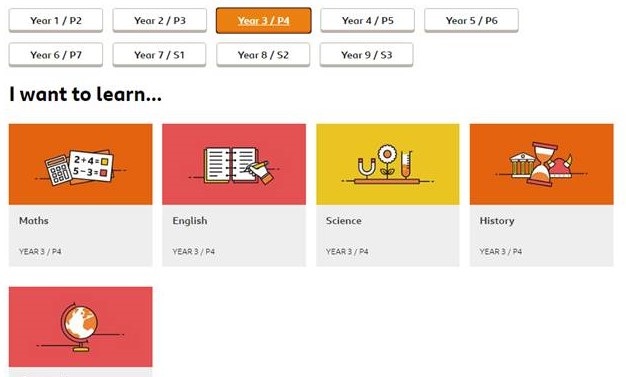 The BBC has a vast range of excellent lessons suitable for Year 3. The maths is inline with 'White Rose' the same maths scheme that we base our teaching on at Herne.
Click HERE to discover more. They include all subjects of the Year 3 curriculum.
______________________________________________________________________________
Maths
Number and Place Value (current Year 3 unit September 2020) - the BBC have some good resources for this unit that we are currently covering in class.
Maths Mastery printable workbooks (4 weeks worth 21st Sept - 16th Oct ) - Parent Guide Learner Booklet
_________________________________________________________________________________
Literacy
Year 3 English Lessons - the BBC have some fantastic lessons suitable for Year 3 English.
Liteacy Mastery printable workbooks (4 weeks worth 21st Sept - 16th Oct) - Workbook
Recommended Writing Units - created by Hampshire English Team
Years 3 : The Alchemist / George's Marvellous Medicine (CLICK HERE)
Each writing unit contains a sequence of 5 lessons to be completed in order
Each session should take no more than 30 mins to complete
Tasks are written with easy to follow instructions for parents / child
Each lesson has a simple explanation and examples to get started
All units are based on texts that can be found online, or extracts shared within the unit
Parents, carers and siblings can help by reading the extracts/text aloud to the child; collecting interesting words and phrases on paper / post-its as they read; talking to the child about their ideas before they write. All these instructions are within the unit aimed at parents. (HIAS English Team).
Recommended Reading Unit - created by Hampshire English Team
Years 3: The Street Beneath my Feet (CLICK HERE)
How much and how often children read really matters. During a time of school closure, 'just reading' is one of the best ways to keep children learning and growing.
Once children have mastered decoding through their phonics work, reading as much and as widely as possible will ensure that they continue to develop, not just academically, but emotionally too. And the best way to improve reading is the most enjoyable – reading! As the reading scientist Mark Seidenberg puts it, "The serious way to improve reading – how well we comprehend a text and, yes, speed and efficiency – is this: Read. As much as possible. Mostly new stuff."
Encourage children to read stories, non-fiction and poetry . Encourage parents to listen to their child reading aloud, even if they are in Key Stage 2. Enjoy talking about the books they read and discuss unfamiliar words. Reading aloud will help children to build their fluency, so that when they read silently the 'voice in their head' is fluent too. A guide for parents to support reading fluency is given below. (HIAS English Team)
_________________________________________________________________________________
Science
_________________________________________________________________________________________________________________________
Other Subjects
Optional Summer Activities

It's the summer holidays, a time for fun adventures and relaxing in the sun! (Don't forget your sun hats!)

But I know it can also feel like a long time off, especially as many of you have been home for a very long time already.

So we thought in order to help you get through the holidays we would provide a selection of activity booklets and ideas to keep you busy and keep that mind sharp, ready for September.

These are completely optional :)

Make something out of lego

Build a bug house

Home Economics! What do the adults

need help with round the house?

Cook or Bake

Read a Book!

Go for a bike ride

Play outside

Maths Activities & Booklets

The mystery of the pirate captain Booklet

The mystery of the pirate captain Answers

English Activities & Booklets

The Mystery of the Egg and Spoon

The Mystery of the Egg and Spoon

Topic Ideas

Websites Activities!
Historic links and resources to support your children with their home learning
Previous tasks

Click on the week to view the tasks

Week 1 - commencing 16th March

Reading

Take the opportunity sign-up and use these amazing reading library resources (a number of free audio and e-books available).

ePlatform by Wheelers (connecting to our school library service) Children can sign in using the same log-in as Education City

David Walliams - free activities and audio book readings

Oxford Owl - free e-book library with links to book band level books.

PE

Visit The Body Coach YouTube page for daily live workouts at 9am to keep your children fit and healthy.

Follow the Hampshire School Games Organisers who has set up daily challenges for the children to participate in.

Twitter: @HampshireSGO

Facebook: @HampshireSGO or search Hampshire SGO's

Other useful websites:

https://www.nhs.uk/change4life/activities

https://www.bbc.co.uk/teach/supermovers

https://m.youtube.com/user/CosmicKidsYoga

https://pe-coordinator.co.uk/home-fitness/?fbclid=IwAR1ADVVKfvrkWGsbJjpj49L2-2IFLhIXn-R4PrVsel_Bb-h1fF23ASFwOcc

Maths

Maths 4 Kids - great videos to show methods and strategies

The Maths Factor - useful videos by Carol Vorderman

White Rose Maths Fractions (teaching videos, activities and answers for each day) 4 weeks available

Useful links

Afternoon Work Spelling booklet

(VARIETY OF SUBJECTS - Printing recommended) Home-Linking Booklet.

(PRACTICAL IDEAS) Booklet

History with Dan Snow - free for 30 days

Cook with Theo- cooking for kids

Easter Activities

OR

Communication

Emails

Whilst we further investigate platforms for sharing pupils' work, we'd like to open up out teacher emails. This is an optional way that parents can send over examples of the work that their child has completed over the week. Please use the emails no more than once a week, but we would love to see what our classes have been working on and we hope this will motivate learners also. The children are welcome to put in their own message, however we ask that the email comes from the parent for safeguarding reasons. Any shared work may be added to our Home Learning Gallery (click here for examples that have been uploaded already)

Teachers in Year 3 who are already using Class Dojo are happy for you to continue using this as a form of communication. Please remember teacher's do not have to use Dojo, so if your class does not use it already, please do not ask for it to be set up. Thank you.

Fir

c.edmondson@hernejunior.com

Elm

m.armitage@hernejunior.com

k.andrews@hernejunior.com

Ash
d.whitehead@hernejunior.com
Oak

a.stanley@hernejunior.com

Please note the change of email address for Oak class. All communication should now be address to Miss Stanley via email, not Class Dojo. Thank you.