Our Library
Our Library is a wonderful peaceful space full of both classic literature and modern day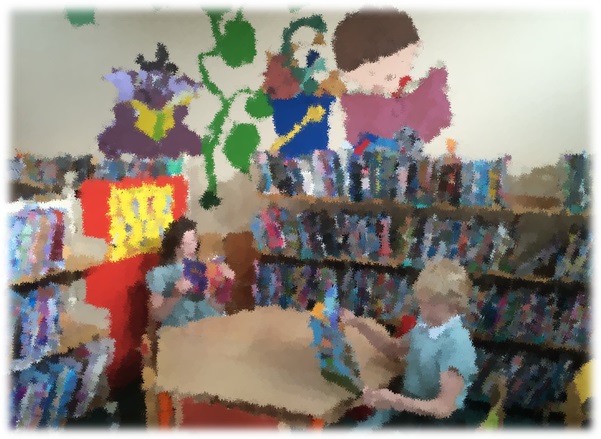 masterpieces. We are pleased to hold a wide variety of books, with a section of titles designed specifically for our Year 6 students. All classes have elected Librarians who are responsible for issuing books and returning them from the class children.
Our Vision
To create and develop a love of reading by offering resources that all members of the school community can access.
Our Opening Times
The School library is manned part time by our Library Manager. All classes are allocated library sessions during the week and these times can be found below:
Time

Monday

Tuesday

Wednesday

Thursday

Friday

9:00 am

Year 5

Year 5

Year 6

Year 3

Year 4

10:00 am

Year 5

Year 5

Year 6

Year 3

Year 4

Assembly/ Briefing

BREAK

11:15 am

Intervention

Intervention

Intervention

Intervention

Intervention

LUNCH

1:30 pm

Year 5

Year 6

Year 4

Year 3

Year 6

2:30 pm

Year 5

Year 6

Year 4

Year 3

Free Time

3:30 pm – End of Day
Please can Parents ensure their children bring in any library books on their allocated day to enable the children to change their books if they so wish.
Links
Junior Librarian
Junior Librarian is a wonderful resource where students can write about books, websites and other resources. You can also:
Search the library catalogue using iMLS quick search to find books and websites to help with
homework or general research or for the latest book by your favourite author.
Watch fantastic videos of authors talking about their books
Track borrowing with access to current and past loans information
Use the ISBN search feature to check if we have a copy of book available.
Please click on the picture to install a version Junior Librarian software. Note, you will need to use Internet Explorer to ensure the software has downloaded successfully. Simply follow the onscreen instructions, however if you have any problems, please let us know.
The Petersfield Library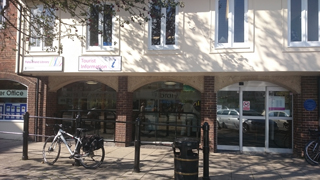 Our local Library is Petersfield Library - Click here to access their webpage
The Book People
We are very pleased to have joined the Book People's School Fundraising Scheme. This means that every order you make, we could get 10% of the value towards more books for the school library. Visit www.thebookpeople.co.uk/school-fundraising and enter the school's Fundraising Code which is A2o4To7. Thank you!
The Oxford Owl
The Oxford Owl Reading website (www.oxfordowl.co.uk) has ideas for encouraging children to read, book lists, word games and activities plus 250 free ebooks you can download.
Sharing a Story with your Child
With increasingly busy lives, it can be difficult to find time to sit and enjoy a story together. Studies have shown just a few extra minutes reading at home, really do make a difference to a child's progress in school. This home school partnership is incredibly important to us at Herne therefore please contact us if we can provide any further support. The link below takes you to The Literacy Trust website, which is full of great tips to help support your child at home.
Literacy Trust - Reading Guide for Parents
Simply asking a few questions, whilst your child is reading can also extend their understanding. The leaflet below details just a few ideas of the types of questions you could ask: