Links to Fun and Games
There are also a wide range of website available to help you with your learning and creativity. Click on the links below to explore, play and learn!
DoodleMaths
DoodleMaths - A series of short maths activities in exchange for Stars.
BBC Bitesize
BBC Bitesize - Spelling and grammar
BBC Spellits

BBC Spellits - Spelling games


Arcademic Skill Builders

Arcademic Skill Builders - Literacy and maths games.

JumpStart

JumpStart - An interactive virtual world covering Maths, English, Science, Reading and more.
Oxford Owl

Oxford Owl - Maths and English with hundreds of free e-books.
National Geographic for Kids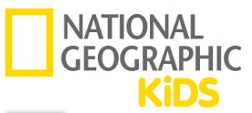 National Geographic for Kids - Games and Colouring and a great way to learn about the world around us.
BrainPop

BrainPop - Topics covered from social science, engineering to health and music
Top Marks

TopMarks - Maths, English and Languages. Great Timetables games.
Crickweb

Crickweb - Literacy and maths educational games.

KidsSpell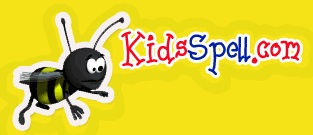 Kids Spell - Create your own spelling lists & games.

FunBrain

Fun Brain - Maths, reading and spelling games.
Learning Games for Kids

Learning Games for Kids - Spelling and word games.

ICT Games

ICT Games.com - Look, cover, check game.

Kids Know

Kids Know - Topics covered from geology, history to biology and spelling
Other Sites:
Shaun the Sheep - Aimed at Primary School as a great way to explore coding
Manythings.org - Aimed at English as a Second Language (ESL) students but includes useful spelling & vocabulary games
Spelling city (Vocabulary and spelling interactive activities, printable worksheets, games) (KS2)
Historic Newspapers (Last year, the school was lucky enough to receive historical newspapers to use as a resource for a topic on World War 1)
This school has a fantastic bank of resources to help children with their homework and links to lots of educational games.
This website has a wealth of resources to help with homework.
Art Attack What can you create?
BBC Schools Lots of learning activities and games
Cbeebies See what's going on with the cbeebies!
Cbbc See what the CBBC crew have been doing
CiTV See what the CiTV crew have been doing
Creating Music Become an on-line musician!
Giggle Poetry! Lots of fab and funny poems!
Grid Club Get some help with your homework
Hello World Learn to speak lots of languages through activities and song
Myth Web Discover the truth behind the Greek Myths
On-line IT Lessons Learn the skills all Cyberkids need!
Think U Know Stay safe on-line
SAT's Revision:
http://www.bbc.co.uk/bitesize/ks2/
http://www.bbc.co.uk/schools/
Parents Advice:
http://www.bbc.co.uk/schools/parents/