Governors
At Herne we have elected governors representing the local community, parents and teachers. The role of the Governing Body is to support the running of the school at a strategic level and they each give their time voluntarily to do this.
There are various committees that oversee areas of the school operation. We are bound by a strict code of conduct and practise to ensure that the job is done well.
Information about current governors can be found here: Current Governors
Information about governors who have left within the last twelve months can be found here: Governor Retirements and Resignations
Karen Frost (Clerk to the Governing Body)
Meet our Governors

Maureen Page (Chair of Governors)
I am a Director at Butser Ancient Farm which is an experimental archaeological site welcoming visitors and educational groups. Amongst other things I am responsible for the education programme there. My background is in education and I want to use my experience in education to help with my tasks as a Governor. My own daughters attended Herne and I became a Parent Governor, but I have continued since then in many roles gaining valuable experience and skills along the way. I feel strongly that Herne Junior School is an important part of the Petersfield Community and I am pleased to be able to support learning for our young people.
One of my roles is Subject Link Governor for French, but my super power would be to speak every foreign language, so that I could communicate with everyone.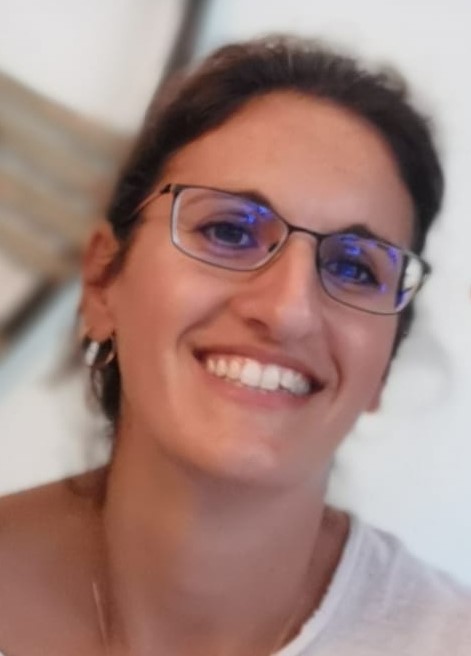 Maria Martin (Vice Chair of Governor)
My family is deeply rooted in this town, having served fish and chips to the locals at "Nicky's" for the last 35 years until my dad retired. Living in the centre of town steeped in so much history is a real privilege. From nursery through to junior school my children have been educated here and our school-run commute is on foot.
In the early part of my career, I was a journalist working for a daily newspaper in Cyprus. It was a fantastic opportunity and I enjoyed interviewing government ministers and celebrities. I then transitioned into the marketing world where I worked more than a decade in marketing software. Currently, I support my husband's local business, which enabled me to follow my passions.
I am an advocate for ocean conservation and part of the PADI scuba world. I love blogging and creating infant books on nature. It is my hope that my passion for our children's welfare, love of books, deep connection to this community, skills in marketing and content writing and advocacy for conservation, diversity and equality, will serve this governing body well.
Herne Junior School is an amazing school, I'm looking forward to any support I can give as the school evolves.

Susan Sayers (Headteacher)
I am delighted to have joined Herne Junior in January 2023 as the new Headteacher. I am an experienced Headteacher, having worked for Surrey across Woking, Runnymede and Godalming for many years. I now live in East Hants and wanted to be nearer to my home in Grayshott. I have been Headteacher of CofE and Community schools. My experience includes working for the Local Authority and Diocese on a wide range of areas, from Governor Training and School Improvement to Curriculum & Assessment. I have acted as Interim Headteacher for schools in difficulty and have been a Local Leader of Education for Surrey. As Executive Headteacher, I have formed several new schools from large Federations or mergers. I have also founded an Umbrella Trust which has gone on to be a successful Multi Academy Trust and been a Trustee of a mixed MAT. I have also worked as an Ofsted Inspector. I am a committed Christian and, as such, believe that serving our community is important. I am a Trustee of The Peace Building Charity and am involved in the development of a Charitable Trust which provides grants to children and staff in CofE schools. My philosophy of teaching is built upon a very simple premise: happy children learn best! The children in our care are key to everything we do. Their time at our school is short, precious and cannot be repeated. We must do everything in our power to get it right for them, academically, spiritually and pastorally. Our children have the ability to be extraordinary - with our help and support!
Simon Griffin (Co-opted Governor)
Having a Governor role means making real decisions that we hope will improve the educational experience for all the children at Herne. Seeing work Herne has done improve results for our disadvantaged children. Being involved in the many improvements that the school has implemented successfully over the last 5 years. Seeing the school grow in its journey towards becoming outstanding. Getting to know the staff!
When I first became a governor both of my children were at the school. I was always impressed by the education they had at the school and in particular the ethos of the school and the leadership team. Herne has always been a friendly and caring school. It was this connection that made it an easy decision to choose Herne.
When I'm not 'governing' I work! My job as a soil scientist takes me to lots of beautiful places in the UK and beyond. My spare time is spent mountain biking around Petersfield area and coaching Petersfield cricket U13 team.
My superpower would be the ability to turn invisible, but only when people aren't looking. Being able to understand any Government education literature. Who writes that stuff?!
TJ Fagbayi (Parent Governor)
As individuals, we each have a part to play for the children in Petersfield and we can all use our skills and experience to help them thrive and reach their potential. My professional background is within the criminal justice system and my expertise is within public protection and child safeguarding policy. Safeguarding is not just about keeping our children safe, it's also about helping them to develop into adulthood and achieve better outcomes in their lives. I believe that being a parent governor gives me an opportunity to contribute to improved outcomes for the children at Herne, this includes my own children. It also gives me an opportunity to challenge and support the head teacher, and the wonderful teaching staff we have at the school.
When I'm not governing I am a husband and father of two. I am a qualified FA football coach and I manage one of the youth teams at Petersfield Town Juniors youth FC, which is a huge passion of mine. If I had a super power it would be winning football matches for my beloved Arsenal and Petersfield Town Tigers. It is an honour to serve as a parent governor at Herne and I feel privileged to be undertaking the role.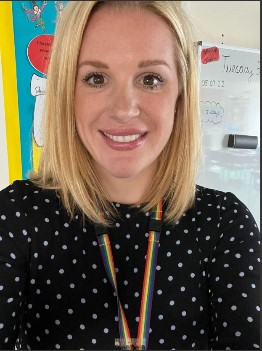 Alice Stanley (Staff Governor)
I joined Herne Junior School in April of 2019, after teaching for two years in a small village school in Fernhurst. After spending some time here as a student teacher, I was delighted to return in this early part of my career to teach in Year 3.
In August 2021, I took a sideways step away from teaching to join Hampshire CAMHS as a Primary Mental Health worker to pursue a personal passion for helping children with SEN and mental health difficulties.
I returned to teaching, and Herne, to continue my work as a teacher as I felt I was better placed to support children and young people in school, whereby I can apply my skills more effectively to make learning possible for all children.
Outside of school, I enjoy sport and exercise. As a former competitive swimmer in which I raced to become a Hampshire County record holder and a national finalist, you will find me at my happiest when taking a leisurely swim at the local swimming pool or when walking along the beach with my partner, Kelly and cockapoo, Coco.
Matthew Hurst (Co-opted Governor)
I recently joined Herne Junior School as a Learning Support Assistant in Year 4. I've been immediately welcomed into the Herne community of both staff and pupils.Prior to that, I worked in Corporate Banking for over twenty-five years and hope to use some of that experience to the Governor role.I've seen how education can change people's lives and the ethos within the school both supports and nurtures a love of learning.When not at school I'm a keen cyclist and walker, never happier than on a long climb either on two wheels or two legs.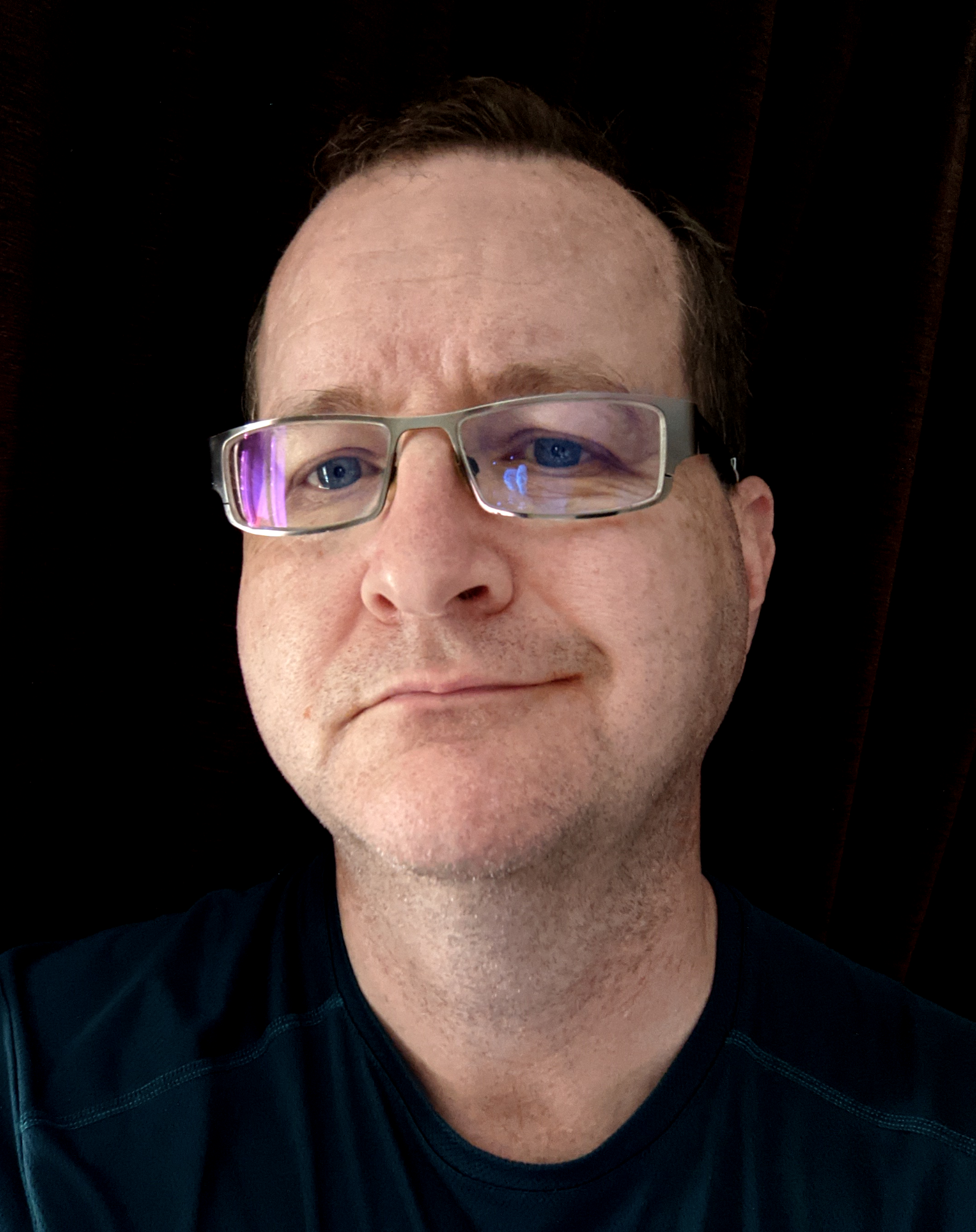 Stuart Mackenzie (Co-opted Governor)
I have lived in Petersfield my entire life and once attended Herne Junior School where my daughter is now in Year 4. I have a core belief that everyone has the ability to discover their full potential, given the right environment and motivation, and I want to help support the good work that the staff of the school are doing.
My background has been in IT since 1995, initially in supporting hardware and software, followed by software development and now as a Team Manager/Coach for three teams in my current company.
I hope my experience will stand me in good stead to help guide the direction of new initiatives, within the school, and to monitor if those initiatives are giving the intended benefits.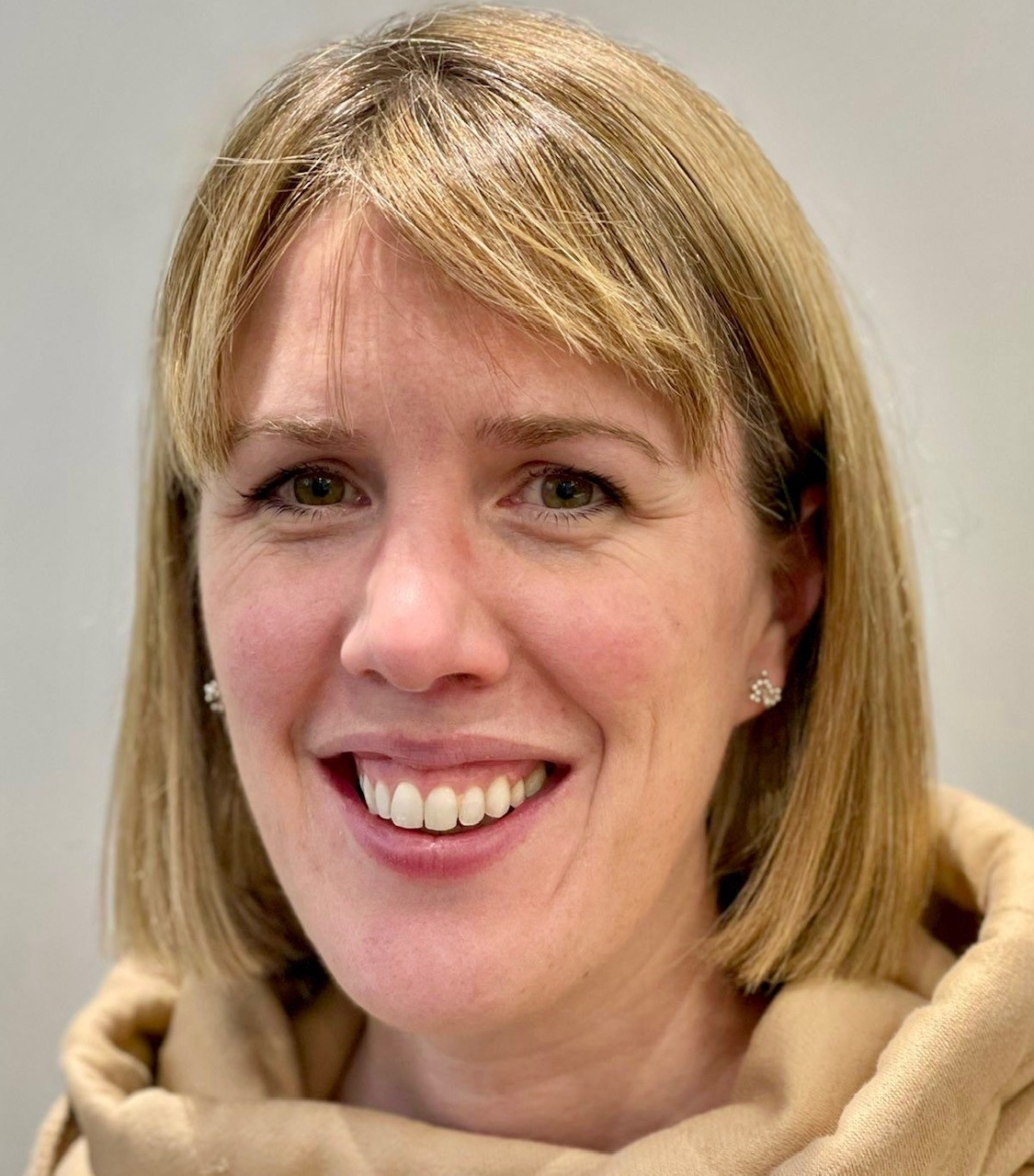 Vicki Pringle (Parent Governor)
I am a parent member of the Herne Governing Body and my sons are in Years 4 and 5. Being a Governor is a new challenge for me, having previously been a secretary of a local pre-school committee and volunteered for over four years to hear readers at Petersfield Infants and Herne. The continuity of reading with the same children over a long period of time allowed me to see firsthand the positive impact that the school community can have on individual children. This inspired me to get more involved!
Herne passionately promotes 'the Harmony Values' and I believe these values are central to the success that the school has in our children's emotional development and education. As a Governor I hope to help shape the future of the school whilst supporting our incredible staff team.
Outside of being a Governor I am a dentist and have worked in general dental practice for over twenty years. I enjoy family time with my husband and boys, I run to keep fit, sing in a choir, play the piano and read in every free moment I have.
Naomi Ward (Co-opted Governor)
I am a Coach and Facilitator supporting Leaders in the Education and Charity sectors. With over 1000 hours of coaching in the public sector, I have expertise in creating rare spaces of stillness, rest and emergence of fresh ways of being, thinking and doing. In my current role at Making Stuff Better, I work with Principals in the International School sector, in 1:1 coaching, leadership development and coaching training.
Before my coaching career, I was an English Teacher and School Leader in South London for 15 years, sharing my love of language, poetry and drama with my students. Witnessing how systems under pressure can cause suffering is inspiration for supporting individuals and teams to develop generative and joyful ways of working together in service of a shared purpose.
I have lived in Petersfield for ten years and all three of my children have gone to Herne. I'm an avid learner, aspiring writer and I love to run on the local trails in the beautiful South Downs.
Katherine Maynard (Parent Governor)
As an Occupational Psychologist, I spend my working life supporting businesses with the assessment and development of their employees. It is this love of psychology and the study of behaviour at work that has led me to join the Governing Body as a Parent Governor. Seeing the links between education and employment is particularly motivating for me - at a time of such unprecedented change, I really want to contribute to ensuring that every young person gets the development they need to prepare them for the many and varied opportunities that await them in the world of work.
I have two sons - one in year 3 at Herne and one due to start school next September. Like many others, my spare time is mostly spent playing Mummy Taxi for football, rugby and Beavers, but when I do get some time to myself I enjoy the theatre, trying my hand at different crafts and travelling.
Charlie Butcher (Co-opted Governor)
Angela Moran (Co-opted Governor)
I wasn't a big fan of school during my own education, and as a result, I am keenly aware of the importance of fostering an environment that values each child's unique abilities and perspectives. Herne's vision aligns with my belief that education should embrace individuality to get the best from children.
When I was seeking a Governor role, I sought a school with this philosophy, and I feel incredibly fortunate to be joining Herne Junior School as a Governor. My diverse career has provided me with broad industry experience in holding leaders to account and question decision-making, as well as first-hand experience of being scrutinised as a leader myself.
These are experiences that have broadened my perspective on effective governance, and I am thrilled to be able to contribute my own unique experiences and insights to the Governing Body. I am excited to be part of the journey, working to make our school an even better environment for students to thrive.