Be Internet Legends - A Visit from Google & Damian Hinds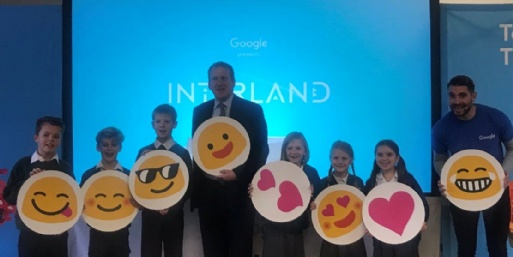 The Secretary of State for Education Visits Herne!
We were delighted to receive a visit from Damian Hinds MP last Friday. He came to see an inspirational assembly on Internet Safety led by Google and promoted by Parentzone. He was very impressed with the children and he managed to have a good chat to Mr Markham about funding for schools.
Thank you to Google for their fantastic assembly. Please talk to your child if they are in Years 4, 5 or 6 about SHARP – ALERT – SECURE – KIND – BRAVE. These key words will help them to remember the key messages from the assembly and we'll be sharing this with Year 3 and all parents very soon! Google Parentzone have designed a new website full of games for children to access. Visit: https://beinternetlegends.withgoogle.com/en_uk