Vote for a Running Track for Herne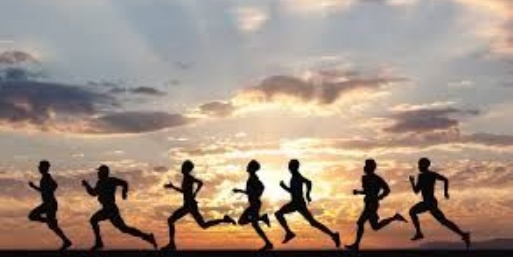 15/11/18 UPDATE: Check out our new Sports Captain Video for more reasons why we need your votes!!
Here at Herne, we are really keen to promote healthy lifestyles (even if we like the odd cake!) and to achieve this we'd love to put an all-weather running track around the perimeter of our school field. This track would be about 1.5 metres wide and 500 metres long. This means that twice around the track would be a 1 km run. For some of our children, they would be encouraged to walk before taking up running, but this will help the school to tackle childhood obesity, something that affects a large number of children at Herne.
This is likely to cost the best part of £50,000 and is a huge investment for our school and children in the local community, not least the junior runners in the RunnyHoneys group. We are grateful for their help and their mission to achieve this fantastic facility and have this based at Herne and we really need your help to make this dream a reality! A community grant is available through Aviva but to stand a chance of getting a huge contribution from them, we have to get as many votes as possible. Follow this link and add your votes (each person can vote 10 times) to the 5,344 votes that we have received so far. There is also a Crowd Funding section where we have already raised £780. We can do this if you spread the word and register your vote. There's also a handy 'How to' video on the link to show you how to go about supporting this project.
https://community-fund.aviva.co.uk/voting/project/view/4-1754
Please enter some content for your news story here.