New Year 3 Parents - Procedure for drop off and collection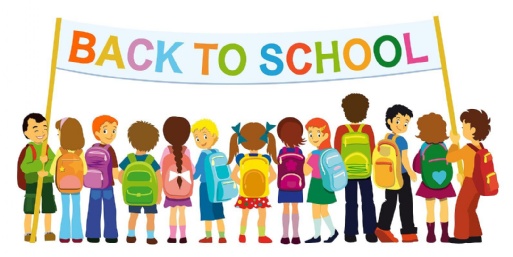 This is a message for our new year 3 parents which we hope will clarify where you need to be at the beginning and end of the school day.
From Thursday 6th September - Friday 28th September 2018
Adults will be out on the playground (wearing hi-viz jackets) from 8.30am. Children will not be supervised before then.
In the mornings Year 3 children to go onto the playground and wait for the first whistle to blow – parents are welcome to wait and see that their children are safe and sound.
The first whistle is blown at 8.40am and is the signal for year 3 children to go to class.
There is a final whistle blown at 8.45am which sounds like the 'full time' whistle in a football match, this is the signal for Years 4, 5 and 6 to go into their classes.
At the end of the day Year 3 will be taken by their teachers to the middle playground to be met and collected by their parents/carers or other designated adult, as we did today.
If someone other than you comes to pick up your child, can you please let us know so that we can make sure your child is safely given to that trusted adult with your full knowledge and consent. Thank you.

From Monday 1st October 2018

Drop off in the mornings will stay the same as previously. But:
From Monday 1st October, Year 3 will be dismissed from their classrooms to walk to the middle playground in order to be met and collected by their parents/carers, a reminder of this change will be sent out nearer to time.

After the First Half-Term (29th October 2018 onwards)

Year 3 go onto the playground in the mornings and wait for the whistle to blow as before. Parents are welcome to wait and see that their children are safe and sound but could you now remain on the larger basketball/netball playground so that we can maintain safety for all other pupils.
Signs to remind parents of our safety measures for safeguarding children will be displayed on the fencing as you approach the middle (Chill Zone) playground and they apply first thing in the morning and during the school day.
You may come onto any of the other playgrounds at the end of the school day.
I hope this clarifies the first few days and weeks, but if you have any questions, please do not hesitate to contact us.
Remember information can be accessed through our website by clicking on the 'Parents' tab and clicking on 'New Pupils Starting' tab.
This letter has also been put on Twitter today and you can download this by following us on Twitter. Find us by following @HerneJunior